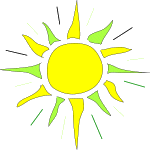 Providing solutions through the strategic utilization of all kinds of biomass; the development of new markets for food, fiber and fuels; and streamlining regulations.


ˈbī-ō-ˌmas. noun. 1 : the unit area or volume of living matter, 2 : plant materials and animal waste used as renewable feedstocks into new processes.

'rül. 1: noun. 1 : regulations, bylaws or governing procedure, 2: verb. a : to exert control, direction, or influence on, b : to declare authoritatively.

is not a four-letter word.